AMP Sales & Services, LLC
About Us
2017
AMP Sales & Services, LLC
was established in 2017 to provide equipment, service, and training to the telecommunication industry, engineering companies, and government agencies for the inspection and maintenance of roads and bridges.
Whether your project is bridge inspection, rehabilitation of existing structures, electrical utilities, forestry, telecommunications, or road signage and highway lighting, we have the expertise and equipment to meet your needs.
We are a company that is qualified not only to build you a new bucket truck but also to repair your existing equipment. AMP Sales & Services, LLC's specialty services include Underbridge Access Equipment repair, refurbishment, and under bridge and aerial equipment inspections, according to the owner's manual. We are qualified to work on any Aerial device on the market.
Our Training Center that includes our test bridge also allows us to be at the forefront of training and certification of UBIU operators as well as Underbridge Access Equipment platform operators in compliance with the new ANSI/SAIA A92.24-2018 Training Requirements Standards.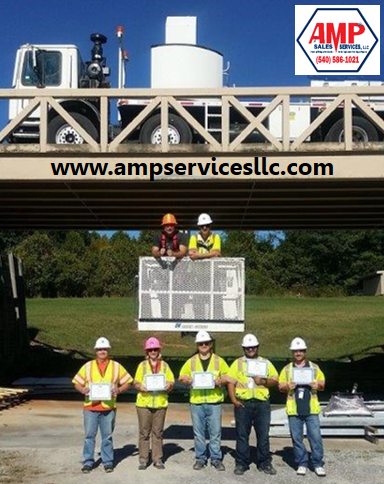 2019
Authorized Dealer-Rental Partner
In 2019, AMP Sales & Services, LLC became an Authorized UTV International and Dur-A-Lift® Dealer-Rental Partner in the states of Virginia, North Carolina and South Carolina.
The UTV Achiever RT-02-DD Track Digger/ Bucket Combo unit has the slightest ground pressure in the industry and is quickly becoming one of the most popular track units in the utility industry.
Dur-A-Lift® gets you exactly where you have to go with all the tools you need to do the job right because every lift that leaves our floor is custom-built to be all yours from the ground up.
Contact us about building a bucket truck made just for you from the following Dur-A-Lift® product line available -Telescopic Articulating, Telescopic Articulated Material Handling, Telescopic Material Handling, Telescopic and Enclosed body Telescopic.
If you're operating in a fast-growing overhead utility industry, our knowledgeable team is 100% dedicated to keeping our customers working, and we will do whatever it takes to get that done. From rentals, direct sales to service, and Rent-to-Purchase options available, the AMP Sales & Services, LLC dba AMP Rents' sales, design, and custom-built team is equipped to handle all concerns and prepare to work with you on cutting-edge innovations.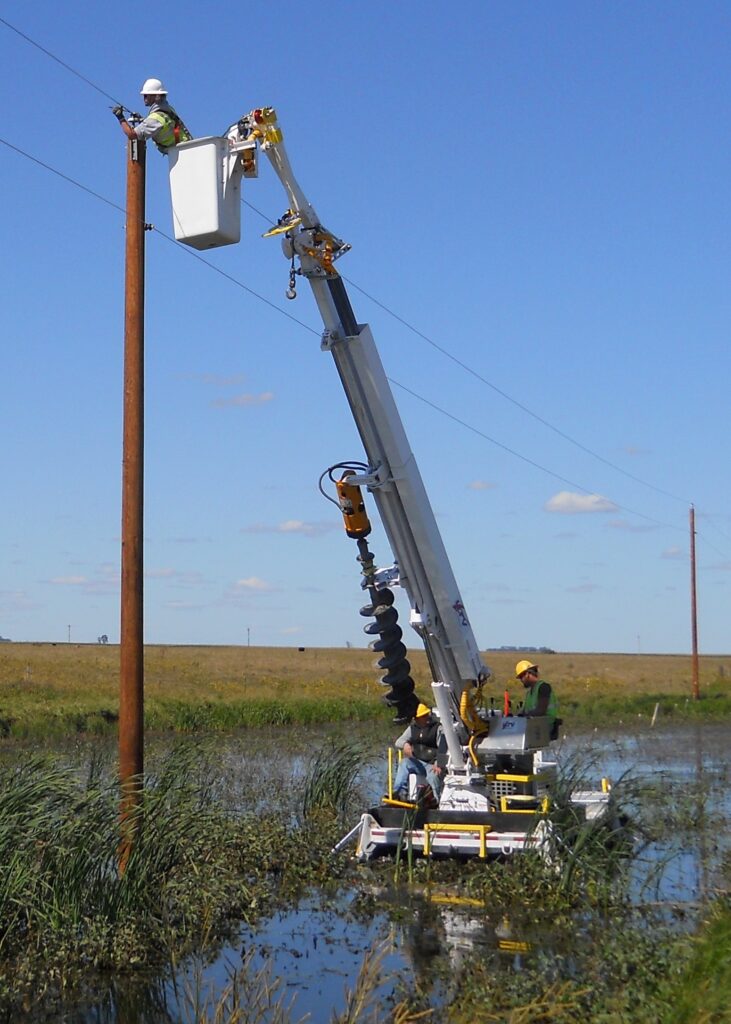 250+
UNDERBRIDGE BUCKET OPERATORS TRAINED
20+
YEARS FACTORY TRAINED TECHNICIAN EXPERIENCE
100+
CUSTOM-BUILT MATERIAL HANDLERS, BUCKET TRUCKS & TRACKED BUCKET DIGGER DERRICKS
KIND REVIEWS BY OUR STUDENTS AND CLIENTS
Don't take our word for it!
"… The instructor excelled at making me understand the content of the course, the instructor made me feel very comfortable and confident in operation at AMP during practical!"

MARIA C.
"…Great class; glad to have safety classes and for others to see how to operate equipment safely. "
MATT M.